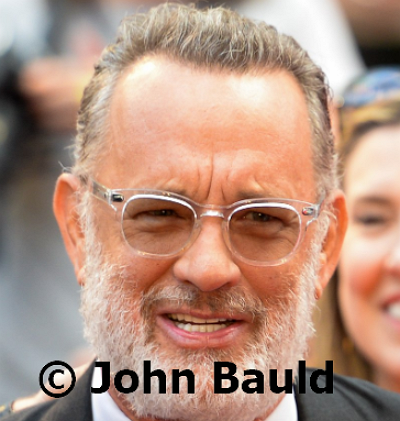 The big news this evening is that Tom Hanks has just announced that he and his wife have tested positive for coronavirus, while visiting Australia.  Obviously I wish them a speedy recovery.  However, the astrology of the situation is very obvious, and any astrologer advising him, however new to the game, would have told him to be careful.
Tom Hanks was born on July 9 1956, at 11.17 am, in Condord, California.  Here is his horoscope, with his natal chart on the inner wheel, and the March 9 2020 Full Moon on the outer wheel:
You can see that Tom Hanks has his Ascendant at 21 degrees 46 minutes Virgo, and his Mars at 17 degrees 20 minutes Pisces.  Mars on the Descendant is a major signature, and it not something that any astologer, however inexperienced, would miss.  One would also say, under these  circumstances, that the Mars-Descendant midpoint, at 19 degrees 33 minutes Pisces, is a very sensitive point.  The Full Moon on March 9 was, by definition, an opposition between the Sun at 19 37 Pisces and the Moon at 19 37 Virgo.  This Full Moon was conjunct Neptune, the planet of hidden diseases, at 18 26 Pisces.
So the Full Moon conjunct Neptune smashed into the most sensitive point in Tom Hanks' horoscope.  I think, in the current climate, that most astrologers looking at his horoscope would have told him that he was in grave danger of getting coronavirus, and would have warned him against foreign travel.  Unfortunately, astrology isn't always that easy!
If you're interested in midpoints and cosmobiology, here is what Witte and Lefeldt said about Neptune on the Mars-Ascendant midpoint: "Thoughtless deeds of others.  Deceipt and disappointment through the deeds of others.  Danger of infection.  Danger of destruction". And Reinhold Ebertin, in The Combination of Stellar Inflences, wrote about it as follows: "Disharmonious working together, illness caused throught others".